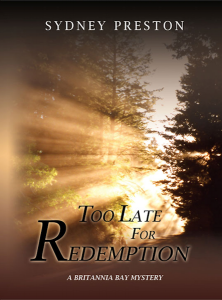 When Max Berdahl, property developer and son of a prominent Jehovah's Witness family, is found brutally murdered in a vacant home, Detective Sergeants Ray Rossini and Jimmy Tan are charged with solving the first homicide in the island community of Britannia Bay. Their investigation is stymied by the lack of forensic evidence, the failure to find the murder weapon and the reticence of the family to fully cooperate.
On a tip, the detectives first look to Berdahl's housing project on the mainland for a suspect, but return home without success. They then delve into Max's personal life. An off-hand remark, and a series of chance encounters, sightings and accidents lead to a credible suspect. But the motive for murder seems too bizarre. Can there be more to it or will their circumstantial evidence be enough for an arrest?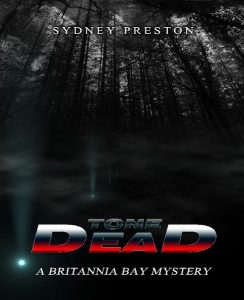 The body of an arts reporter is discovered. It looks like a botched robbery. But, unbeknownst to the Britannia Bay police, she has been under Royal Canadian Mounted Police protection after witnessing a murder in another city. The detectives are at loggerheads. One believes it was a robbery gone wrong. The other is not so sure. The reporter had made enemies with her vicious reviews. She's also been accused of causing the death of a beloved choral conductor. After seeing a mysterious person at the memorial service, the doubting detective chases her down, digging deeper until he unearths a story of secrets and subterfuge worthy of an opera libretto.
"Tone Dead" is the second book in the Britannia Bay Mystery series. Upcoming in 2022 – "Misdirected Murder."
PLEASE GO TO THE REVIEW PAGE TO READ THE COMMENTS FROM REEDSY DISCOVERY.
Both books are available on Amazon E-book and Trade Paperback formats and at Kobo as an E-book
Click Here to Order from Amazon
If you would like an autographed copy, please select the "Leave a Comment" page,  send me an email with your name and address and I will be happy to send one to you.